| | | |
| --- | --- | --- |
| | | {Privacy Policy} |
Are you kidding? Privacy doesn't exist anymore.


You could sit at home, and do like absolutely nothing, and your name goes through like 17 computers a day. 1984? Yeah right, man. That's a typo. Orwell is here now. He's livin' large. We have no names, man. No names. We are nameless! --Cereal Killer (Hackers, 1995)


If they only knew how bad it would get.

Anything you type into a form can be reasonably expected to be posted on this site, and therefore, everyone (include spam bots) can see it. If you post your email address, I would suggest you make it less machine-readable.

Likewise, it is reasonable to expect that if you post something stupid here (especially spam... i hate spam) then I will delete it. I haven't added a "nofollow" to any links yet because it hasn't been that big of an issue. I will do that if asshats don't stop spamming my comments though.

I maintain the right to do anything with the information I collect on this site. I'm not gonna be a dick about it or anything, I just don't see a reason to say "I'm not gonna do such and such" when in reality, nobody even visits this site.

Oh, also... This isn't privacy-related really, but I did implement some basic comment spam filtering, in lieu of a captcha... It is basically there to eliminate common spam phrase and words. The only spam-word I haven't eliminated is cialis, because the word "socialist" contains "cialis" and I use that term a lot. Just keep in mind that if you try to post something, and it doesn't show up, you've likely used a word or phrase that I am blocking. I've also turned off comments after N days, per blog SOP. I've gone from getting dozens (if not hundreds) per day, to right around 0. So whatever mild inconvenience my spam filtering causes, it is worth it in terms of my time.



© 2008 Gregory Morris

Notice: There are some areas of this website where everyone is permitted to post information. (In this case, information is defined as anything you can paste/type into an html form.) Do not post anything that cannot be legally put in the public domain. I have the absolute power to remove/modify/edit anything that is posted on this site. All original content on this website is owned solely by me, and cannot be redistributed without prior written consent. All information on this website is provided with absolutely no warranty. [Privacy Policy]
Click Here for information about a
FREE introduction to firearms
safety and shooting.
---
Answers to the
Gun Control Questionnaire:
Since this questionnaire began:

'A' was selected times.
'B' was selected times.
'C' was selected times.
'D' was selected times.
---
Search:
---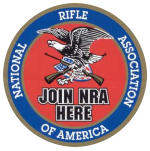 Join The NRA!

Second Amendment Foundation
---
Ammo deals at Sportsman's Guide
---