Day 1 is officially in the books. I checked in early and received my bag of goodies. I then ate a leisurely breakfast with some pretty cool ladies before heading back to my room.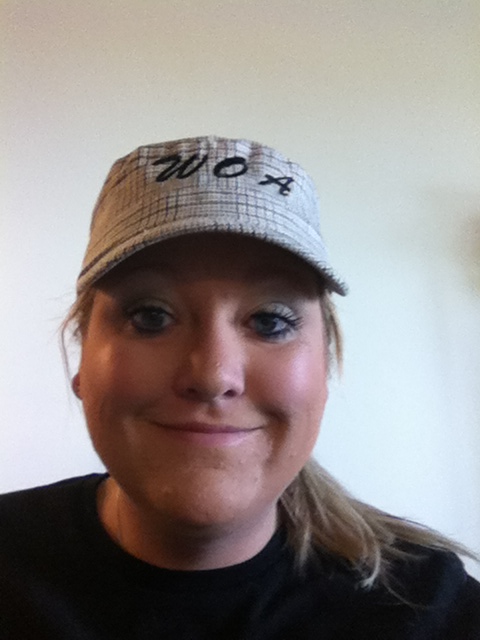 The sponsors of this event hooked us up with some great gear. We all got matching jackets and cute hats. An awesome cross body backpack, water bottle, a cute pink Remington shirt, a Rite in the Rain Journal and some other odd and ends.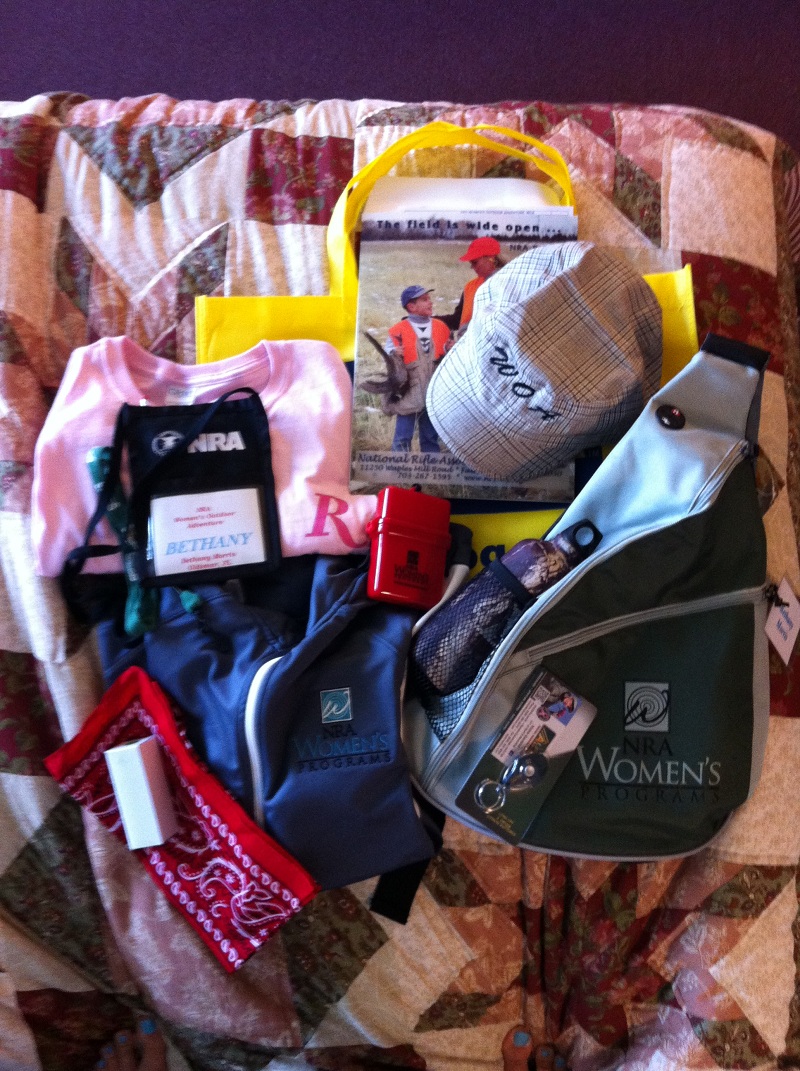 I have really enjoyed meeting like-minded women from all over the country. To be honest I'm pleasantly surprised. I was pretty afraid that they would so different from me and, I'd be too loud and obnoxious and frighten everyone. They are different from me, but in good ways. So far, no one has run in the opposite direction upon my approach!

After lunch we had personal protection seminar. It was a mix of the NRA "Refuse to be a Victim" program and their Personal Protection class. It was presented by instructor Jim Honaker. He spoke on levels of awareness, preparedness, how to examine your surroundings, and that we need to be constantly vigilant of everything that we do and how it could possibly effect our safely. We also focused on specific things to do in different scenarios. There were Tazers, alarms, dead bolts, pepper spray, and even wasp and hornet spray passed around all to illustrate that you use anything you have to fight off an attacker or to alert you to his presence. He also went over basic gun safety and examined the three rules (NRA rules, not Jeff Cooper rules) of gun safety.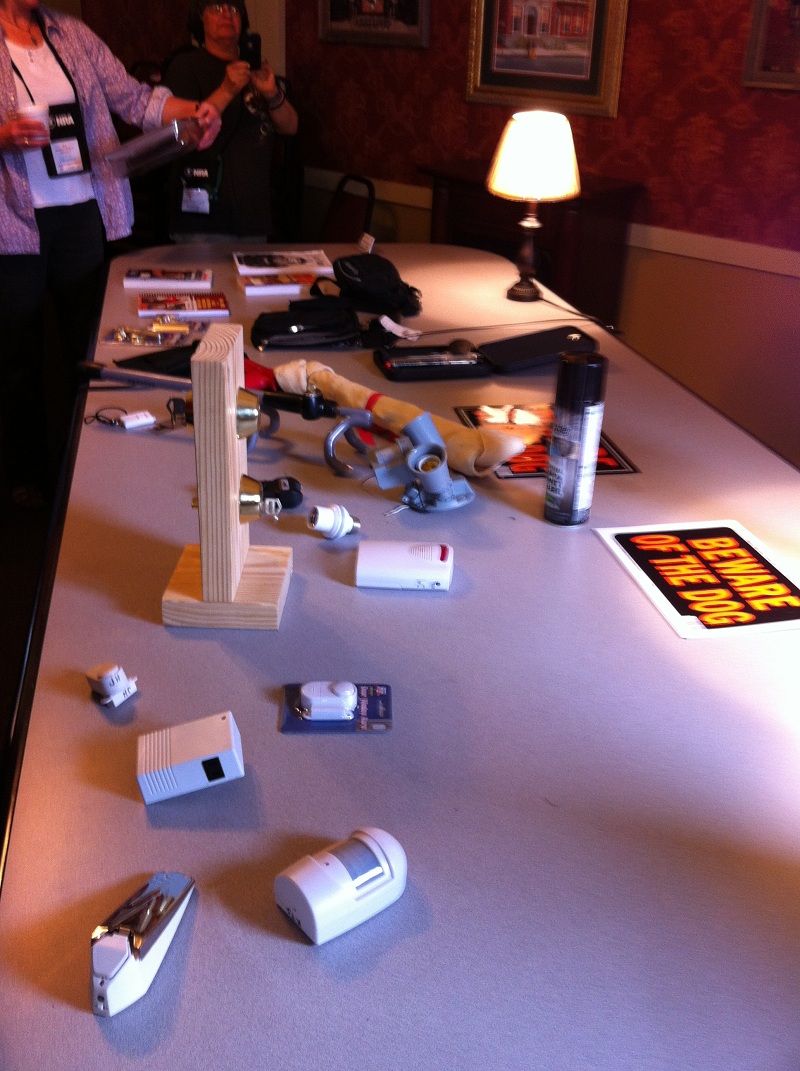 To sum up the proper mind set he shared with us this quote from Clint Eastwood from the movie The Outlaw Josey Wales, "now remember, when things look bad and it looks like you're not gonna make it, then you gotta get mean. I mean plumb, mad-dog mean. 'Cause if you lose your head and you give up then you neither live nor win. That's just the way it is." Basically, what we needed to take away from the class was, Never give up! Do anything you must to fight for your life. That, and you never want to deal with cops or lawyers, so be smart.

I felt good about this material and I thank Greg and my mom for instilling in me enough healthy paranoia that I was already aware of most of these things. Still, it is always good to practice and review this from time to time. Oh and I won a keychain! I never win anything, so there's that. The class was good, but in my opinion, way too long. There was a lot to cover, but I think some of it could have been cut so we didn't have to sit through five hours of worst-case thinking.

I ditched out a little early and laid down for about 20 minutes before dinner. At dinner I met some more ladies and waited an hour and a half to get some food. Ugh! We did however finally get to meet our instructors, meet the activities staff, and put ourselves into groups for the three gun shooting activities. Great day, but an early start tomorrow. So I'm off to bed for tonight. More for ya tomorrow!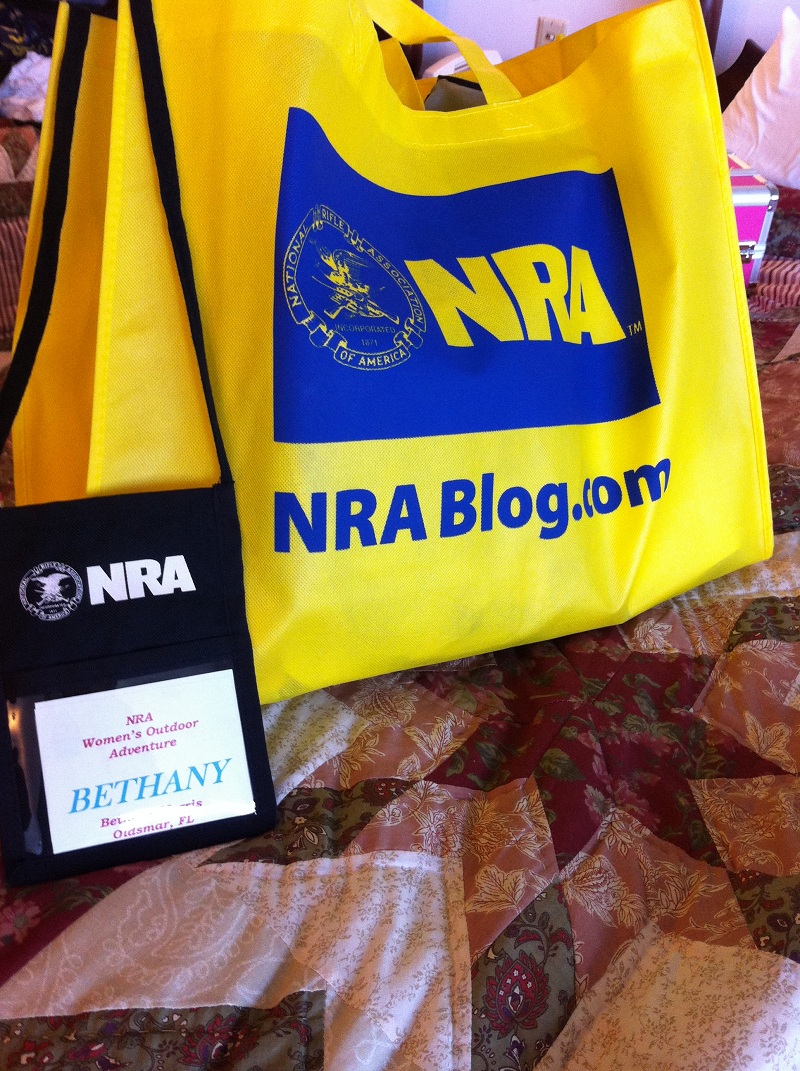 (Note from Greg: I recieved this from Beth late last night, and was too busy today to post it until now.)