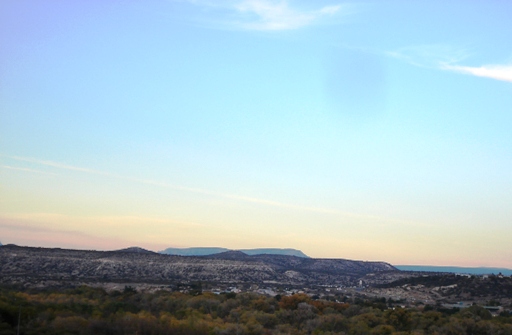 For those of you who don't know, I'm in Sedona, AZ until Monday. For those of you who haven't been to Sedona, let me tell you... it is gorgeous.

The sky is big. The mountains are big. The valleys are big. The desert is big. The bill for our room at the resort is big.

Before we even landed, as I was looking out the window on the plane (I always take the window seat...) I told myself "that looks like a good place to pull off the road, throw on the frame pack, and start walking." I'm here for a wedding this time, but next time I come here, I intend to have nothing but a good pair of boots and a backpack. This is one of those places you can leave your wife at the spa for a week, and just wander around in the wilderness. I'm bummed now that I'm here, knowing that I won't have any time for a walkabout.